Lorelei Roux One-Sheet
Lorelei Roux is an American songwriter, composer and multi-instrumentalist producer. 
"Her composition 'Unstoppable' is the work of a genius as the complex blending of instruments creates a strong tune that is rich with a magnitude of intense feelings, heightening your brain receptors, blinding you and leaving you speechless" writes TunePical. 
Lorelei Roux occupies and navigates two worlds of quite varying discovery: a world of technology by trade and a world of shamanism by path. 
She is a seeker–at once a dominion of their own history and an interpreter of philosophies surrounding the unknown. 
In understanding that life is a series of quests, she has used both the written and spoken word as navigational tools, whether folkloric or historical… lyrical or poetic. 
As such, her own work as healer, musician, and writer, are maps marked with love, loss, redemption, and tribulation. 
She currently resides in New York, where she continues to share what she has gathered via music, literature, and apothecary.   
You can find her on all music services.  
Keep an eye out for Lorelei Roux's upcoming album, New and Improved to be released Dec 23, 2021!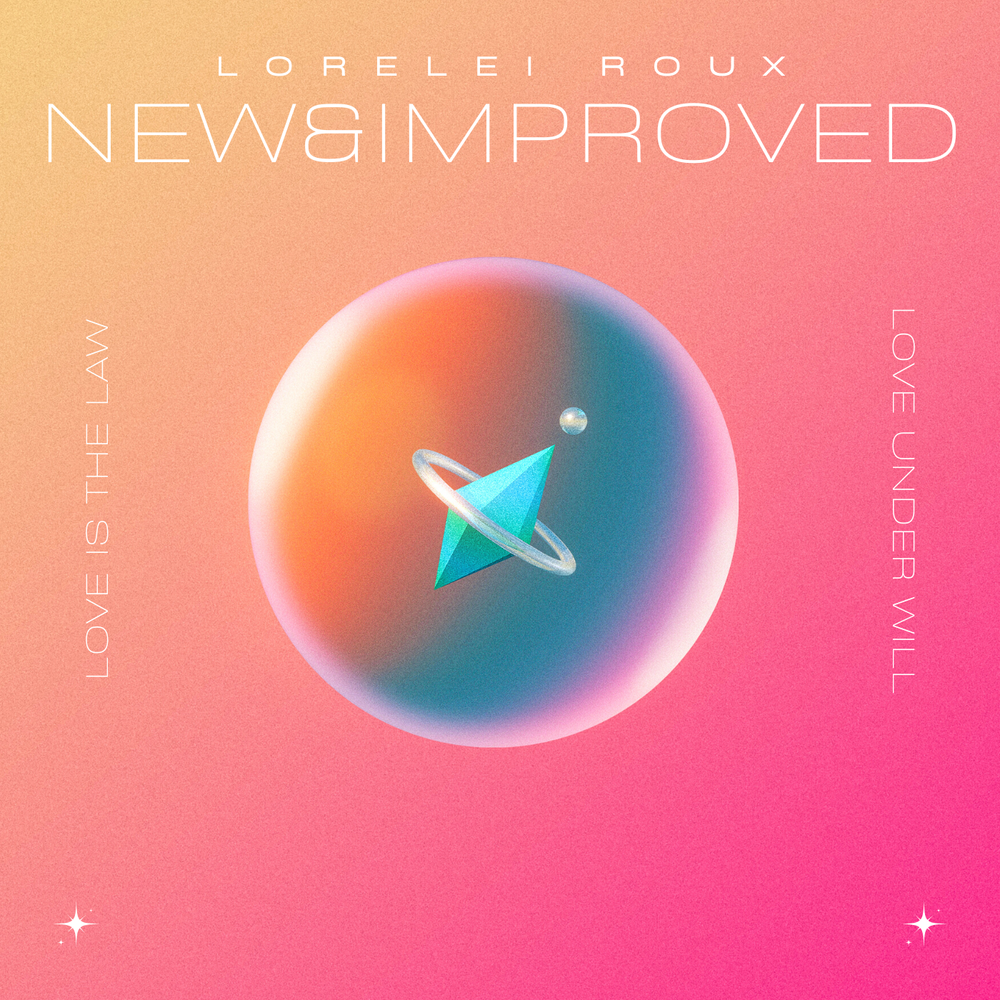 New & Improved
Debut Double LP
RELEASE DATE: DECEMBER 23, 2021 
-As Above SIDE I-
01. Unstoppable 
02. You Left Me Dry 
03. Hot Tea (Cozy by the Abyss) 
04. Jackson (i love you)             
-As Above SIDE II-
05. SUBURBΔN NOTHING 
06. Can I Bum A Smoke? 
07. New Dream of Life
08. Sorry None Here 
-So Below SIDE III-
09. Go! 
10. Ignite Me (feat. Scarlett Quinn)
11. Getting Slack with Kallisti 
12. Circle Life (feat. Scarlett Quinn)                    
-So Below SIDE IV-
13. Clean The Garage 
14. Dance Pet 
15. Sweat 
16. Bread Line  
Review - "Unstoppable"
"

Hypnotic by nature, skilfully promising the appeal of a live performance alongside the dreamy escapism of an intimate recording, Unstoppable lays bare an artist with a clearly uninhibited and passionate approach. " - Rebecca Cullen
Lorelei Roux